There's certainly a lot going on at the moment. Shirley's new film, 'Nana's Boy' is apparently going to make 'Elmer Gantry' look tame. By her own admission,
Shirley plays a very racy old grandma, which may upset some fans who are firmly devoted to her Mrs Partridge image (or have no sense of humour...). It's not quintessentially Shirley, but I think it's great that she keeps such an open mind as isn't afraid to take risks... as long as this movie isn't too awful!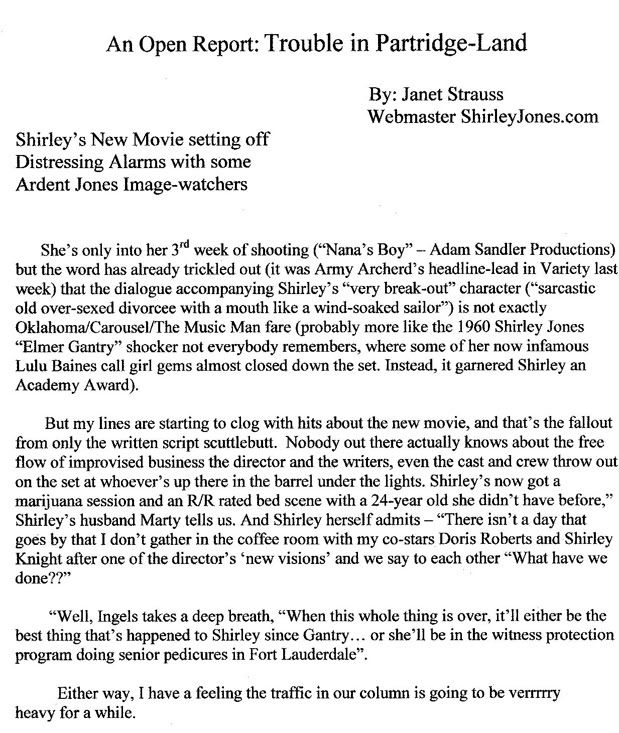 Stolen from http://www.shirleyjones.com



I believe she's now working on a TV movie called 'Hidden Places,' but have no info about it yet.

This summer, Shirley will be playing Cousin Nettie in a stock production of 'Carousel' in Massachussetts. I don't suppose anyone here lives that way? I personally think it's adorable because Nettie's a fabulous role for a more mature actress and what a lot of memories it will bring back! Patrick Cassidy is also going to be reprising his role in 'Joseph and the Amazing Technicolour Dreamcoat' and Shirley is going to be joining him in a tour in the autumn.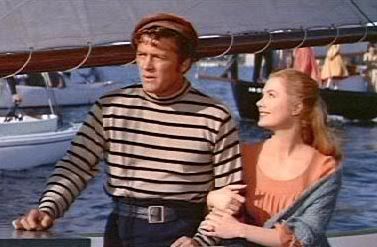 *Sigh*

Edit: It looks like I've been a little naive about this movie as there seems to be a generally negative reception towards Adam Sandler (I've never actually seen any of his movies), but we shall see...